Seasoned ATV driver Tim M found his second nest this morning and is now neck and neck with novice driver Lynn P who also has two nests.  Place your bets on who will get a trifecta!!
The nest was found in short order.  Once Tim B found the nest he jumped in with a two handed dig!!
While we take measurements, dig for eggs and install monitors many visitors stop to look and chat.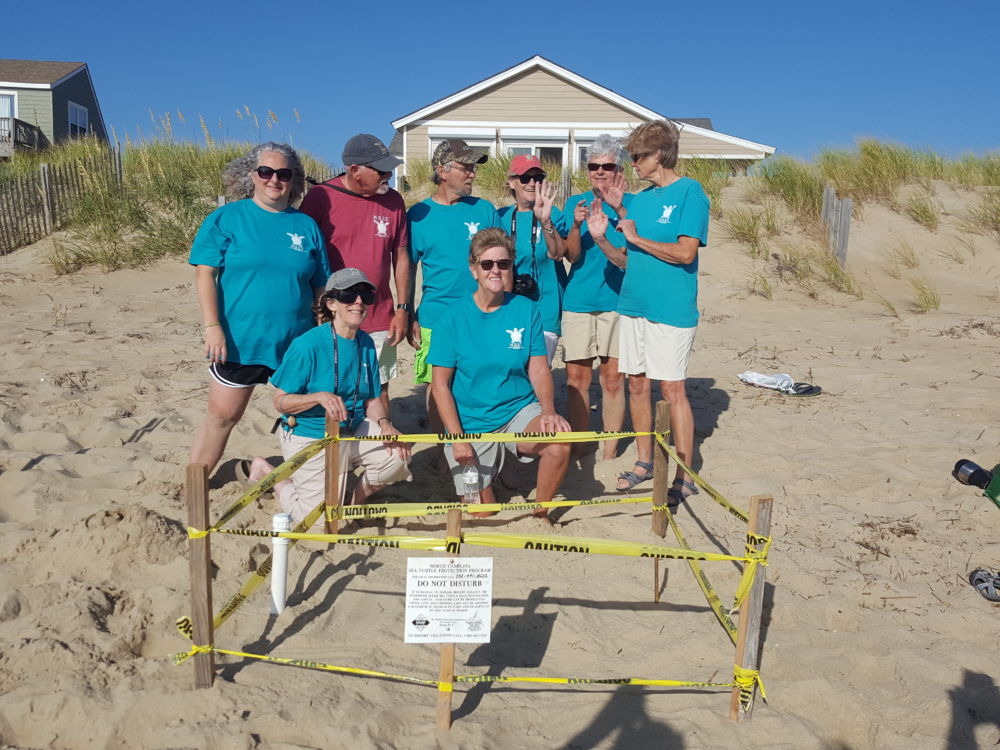 nest number: 14
town: South Nags Head
date eggs laid: 07/14/2018
begin monitoring: 09/07/2018
actual emergence date: None: Pre Florence evacuation 9/12/18
live hatchlings: 99
total eggs: 136
See all active nests