ATV driver "Lucky" Lynn found her first nest of the year – this time in Kitty Hawk.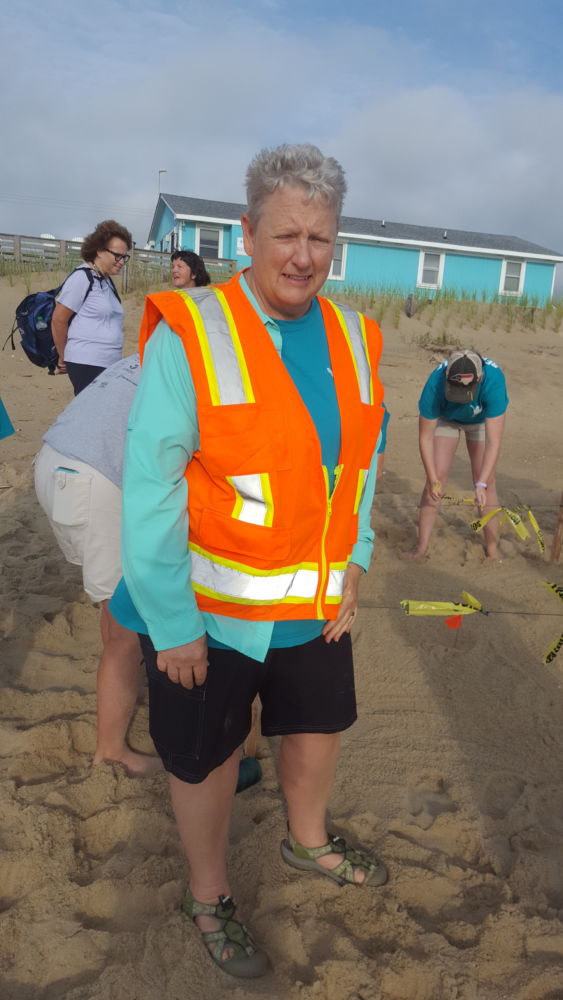 Mama turtle scrambled up on the beach to lay her eggs and then "walked"  right over the nest on her way out.  Nest land marks gone led to a lot of guessing as to where those eggs might be!
Dataloggers and ground water monitoring system (piezometer) were installed, measurements were taken and nest barrier was put in place.  Time for Team 8 to go home and catch up on coffee!
UPDATE !  6/22/2019
FOUND THIS ROCK BY THE NEST THIS MORNING. I BELIEVE THAT IT IS PART OF OBX ROCKS ! THANKS FOR SHARING WITH US. GREAT PAINTING ON THE ROCK. !
nest number: 8
town: Kitty Hawk
date eggs laid: 06/08/2019
begin monitoring: 08/02/2019
actual emergence date: 7/31/19
live hatchlings: 96
total eggs: 119
See all active nests