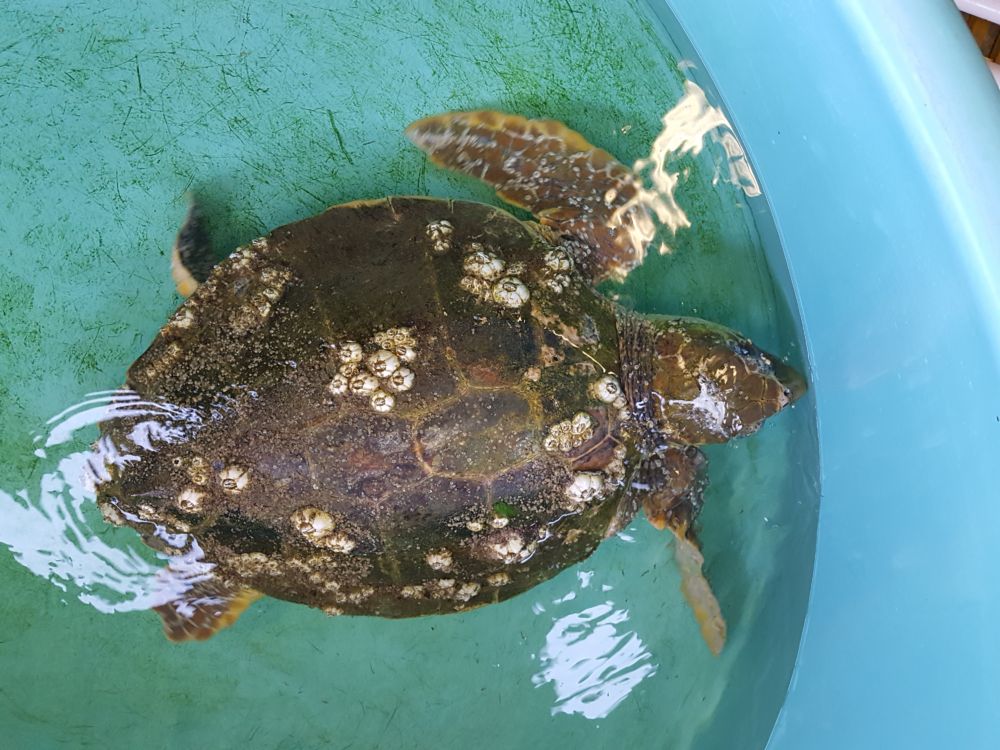 Alexander Graham Bell was spotted by a kite surfer sound side in Rodanthe. The surfer called it in. Thank you!!  He/she will be going for a CAT scan of his head soon!
UPDATE: 8/21/18
Alexander is improving.  He is eating well, catching live crabs and now weighs 70lbs!!
Update: 12/21/18
Alexander Graham Bell now has a satellite tracker from the aquarium. He has made an amazing recovery and is now waiting for a ride to the Gulf Stream.
UPDATE: 2-23-19
Alex has traveled over 2895 miles since his release! This turtle came to the STAR Center with a serious head wound and everyone is excited to see how this rehabilitated turtle will do!
age / species: Juvenile Loggerhead
admittance date: 5-13-18 Rodanthe
cause: head trauma/injury
weight: 61 lbs
outcome: Released to Gulf Stream 12/27/18 via Coast Guard out of VA Beach
See all rescues