The STAR Center received 9 turtles on Monday, November 5th. They had been stranded on Massachusetts beaches and were triaged at Massachusetts Audubon's Wellfleet Bay Wildlife Sanctuary. From there they went to the new England Aquarium's Animal Care Center in Quincy. The state of NC took 25 to Roanoke Island, Pine Knoll Shores and Fort Fisher. They were delivered by Turtles Fly Too which is a non-profit organization to help transport turtles. Massachusetts typically gets approximately 600 cold stun turtle each year. The ones STAR received were all small Kemps Ridleys that are very lively. They just need to start eating well, so they will not likely be staying very long. Each was given a short exam and reweighed.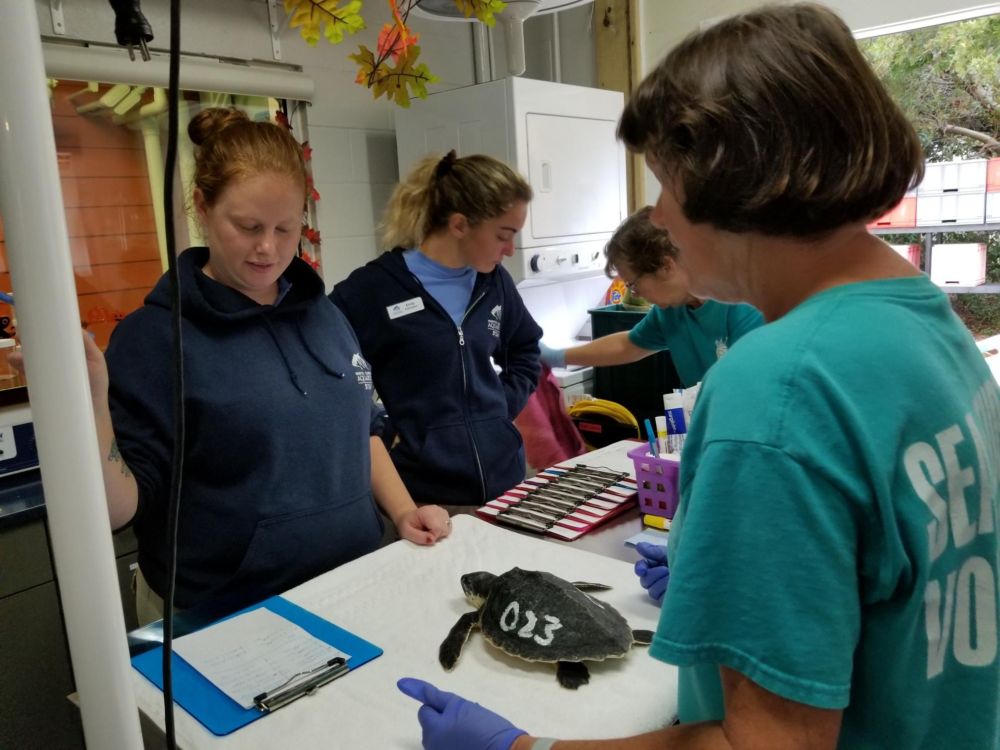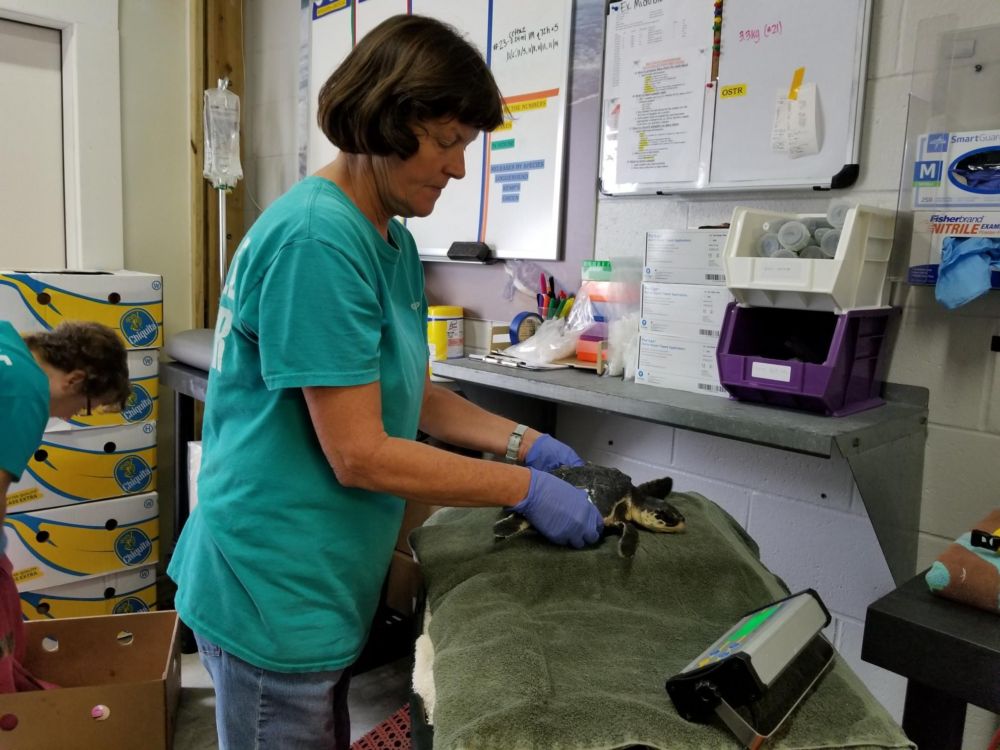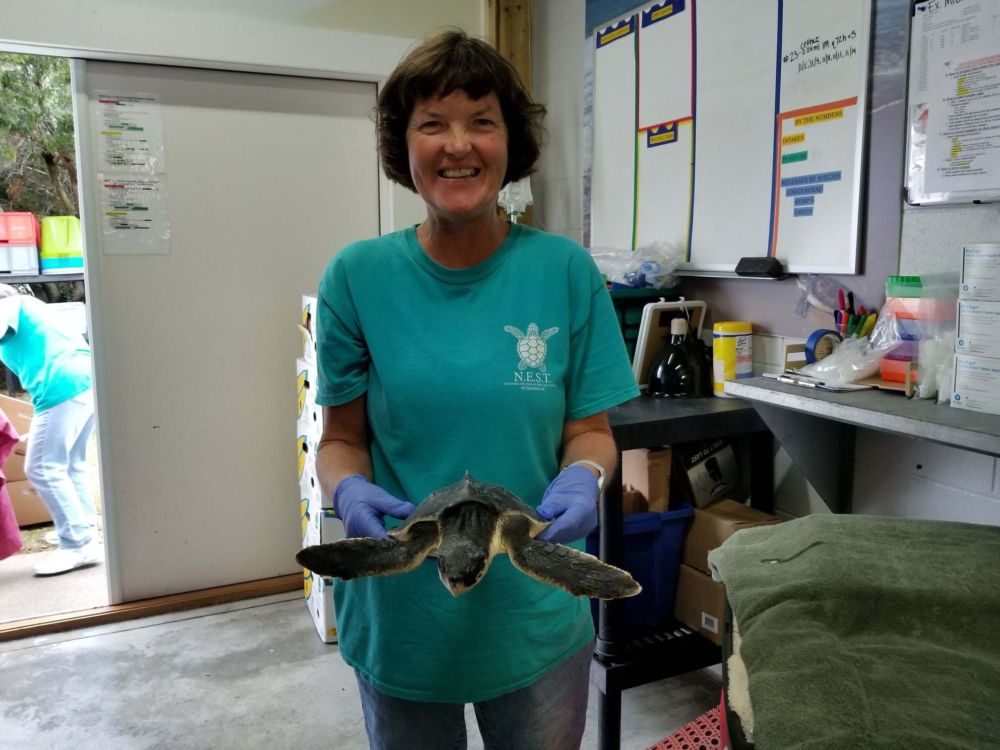 age / species: Juvenile Kemps Ridley
admittance date: 10-26-18 Nags Head
cause: cold stunned
weight: 2.8 lbs.
See all rescues