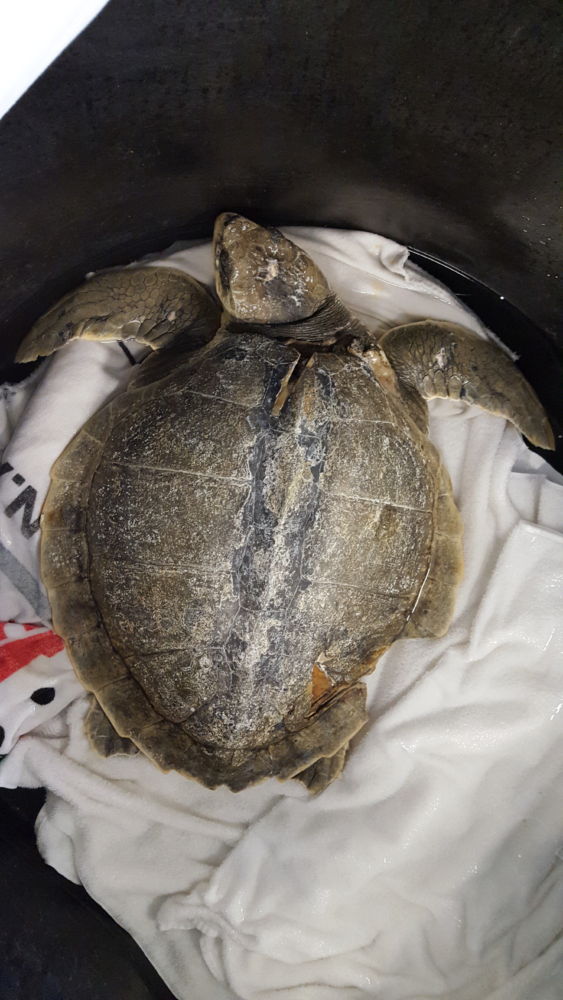 Rowdy is scheduled for a CT scan to determine extent of boat strike injuries.
Update 8-30-17
Rowdy is now in a full tank of water.  He is eating on his own and enjoys swimming to food held on a tong.  After eating he is often treated to a back rub.  He entertains visitors by floating around the surface of the tank on the current created by the filter out-take.
Update 2-12-18
Rowdy continues to make progress!  picture below.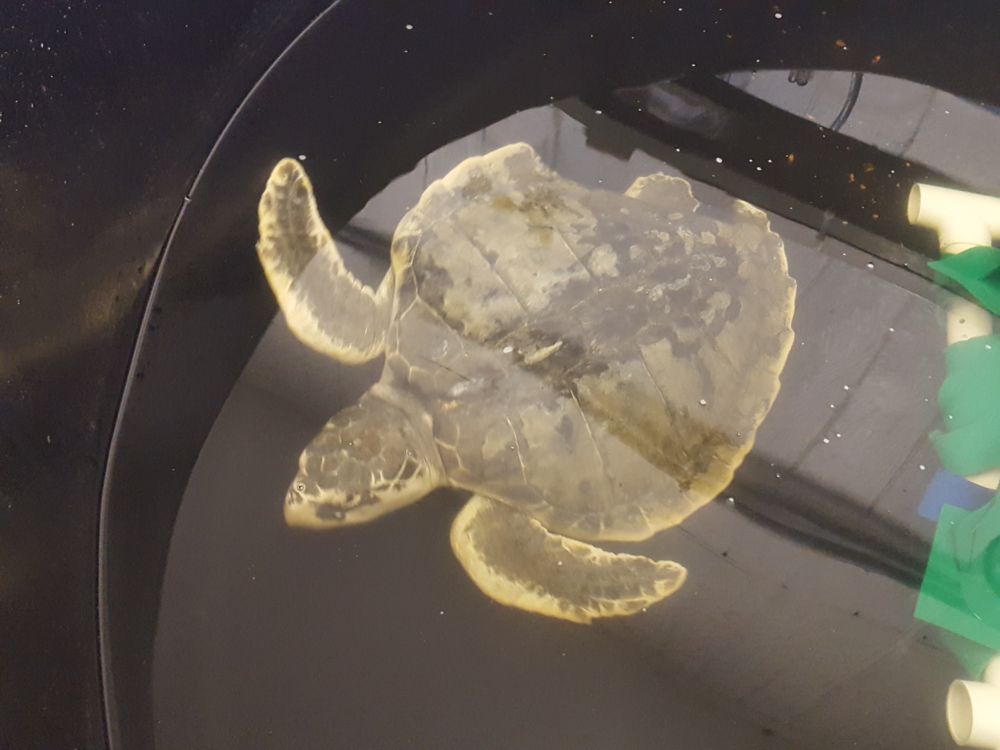 UPDATE: 5-31-19
ROWDY HAS BEEN APPROVED FOR RELEASE!!!!!!!!!!!!!!!!!!!!!!!!!!!  His tracker antennae is on and very soon he will be back in the ocean!  Congratulations to Rowdy and all at the STAR Center.
UPDATE: 6/5/19
Rowdy will be going out to Gulf Stream and is waiting on his ride. He is now in the big tank getting more exercise!
age / species: Juvenile Kemps Ridley
admittance date: 5-16-17 transfered from Virginia Beach Aquarium
cause: Boat strike
weight: 25 lbs
outcome: Coast Guard Released to Gulf Stream 9/28/19
See all rescues