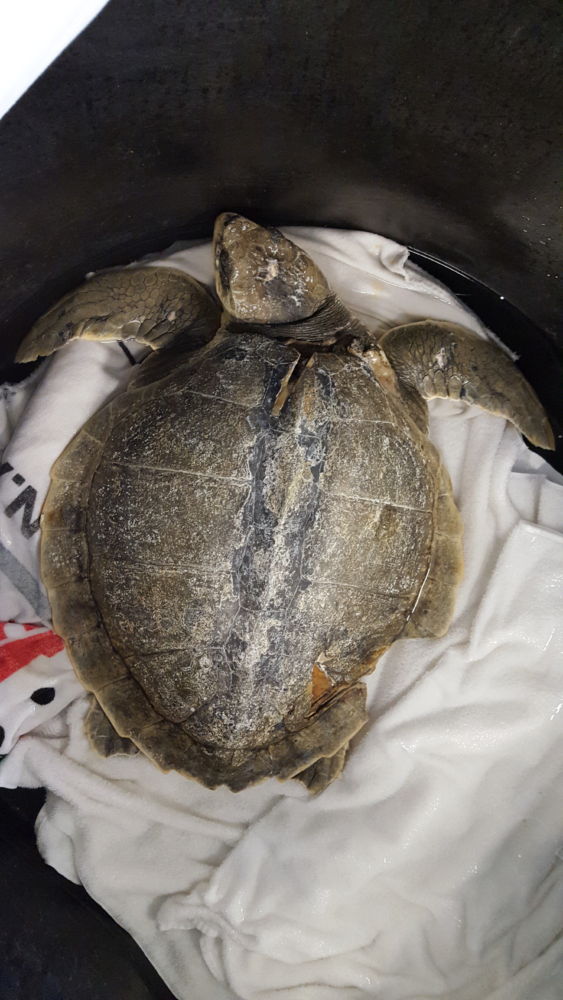 Rowdy is scheduled for a CT scan to determine extent of boat strike injuries.
Update 8-30-17
Rowdy is now in a full tank of water.  He is eating on his own and enjoys swimming to food held on a tong.  After eating he is often treated to a back rub.  He entertains visitors by floating around the surface of the tank on the current created by the filter out-take.
Update 2-12-18
Rowdy continues to make progress!  picture below.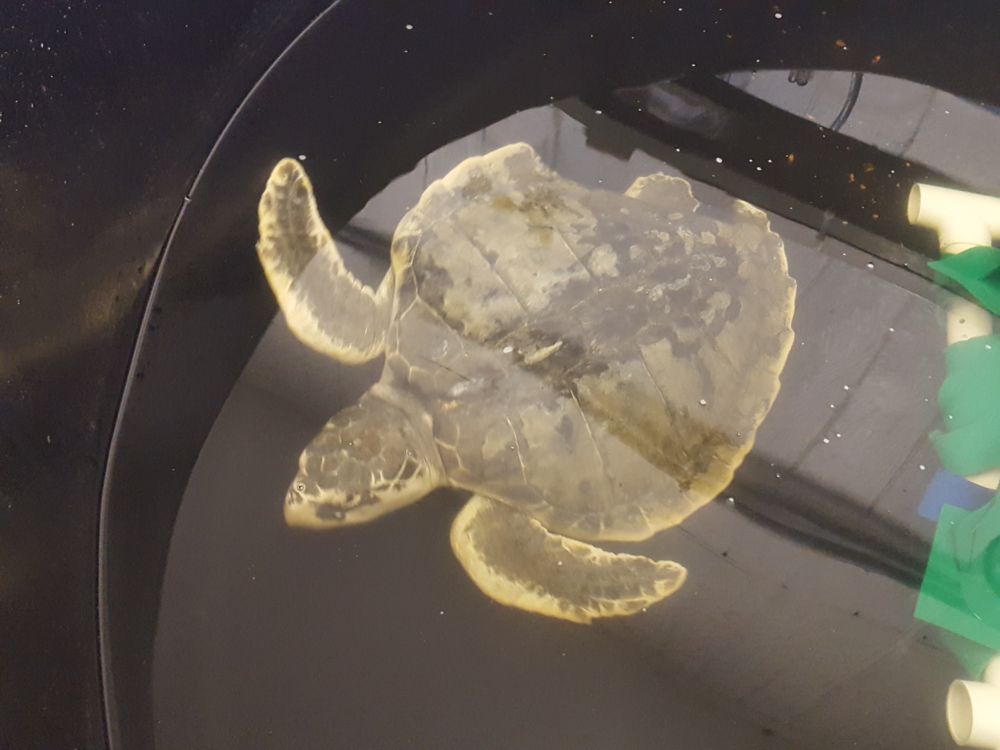 age / species: Juvenile Kemps Ridley
admittance date: 5-16-17 transfered from Virginia Beach Aquarium
cause: Boat strike
weight: 25 lbs
See all rescues