Thanks to the three calls from visitors on the beach, we found out that a mother turtle was laying eggs in Nags Head last night. Thanks to all of you!!  Sounds like there was a crowd of folks watching her and you have to wonder what mother sea turtle thought of her audience??
Sea turtle anatomy suggests that they have poorer night vision but better day vision and are very motion sensitive (so they can catch a tasty meal). They are also pretty near-sighted and can see ultraviolet to red-orange. I am guessing as long as folks were standing still at a distance with lights out turtles wouldn't be impressed.
In terms of hearing, their ears are covered by scales and below that some subcutaneous fat.  They hear at lower frequencies than we do, like a man with a very deep voice.  Their capacity to "collect sound is based on transmission from a dense medium (water) to an equally dense medium (fat)." So their hearing on land is limited. "…to a sea turtle nesting on a beach, the conversations of people nearby probably sounds like a muffled, high-pitched incarnation of Charlie Brown's teacher."
This is taken from Our Sea Turtles by Blair and Dawn Witherington – a great book.
Now onto Nest 31 which was processed this morning.  A responder, Peggy B, who watched mother turtle lay her eggs, caught her with her camera returning to the ocean.  NO artificial lights were used.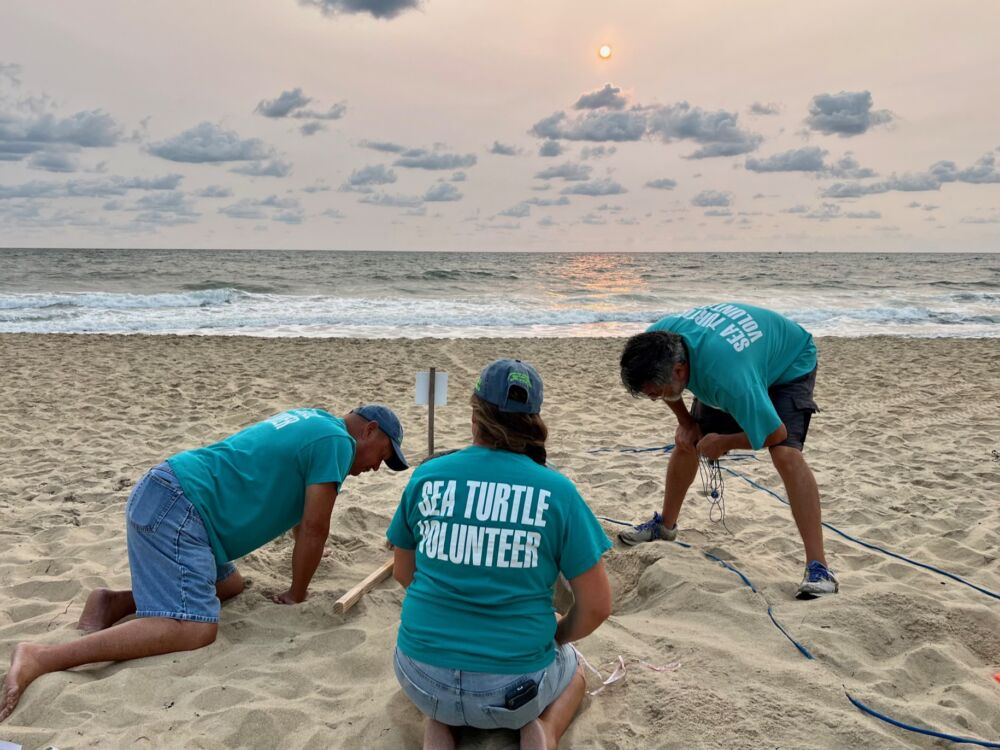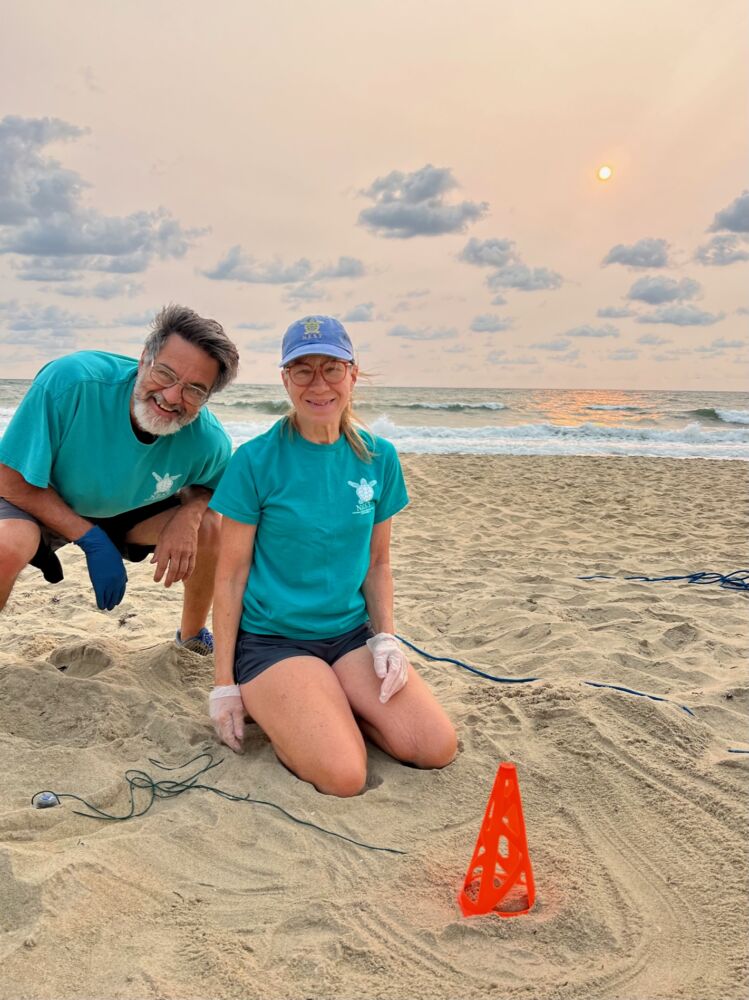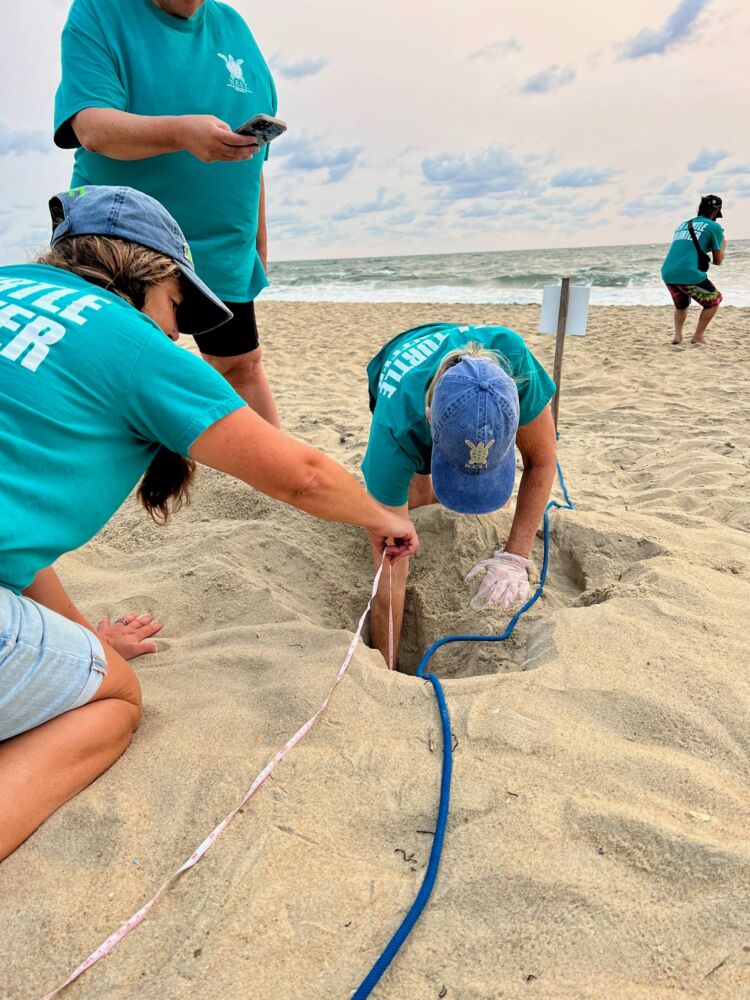 nest number: 31
town: Nags Head
date eggs laid: 08/02/2023
See all active nests