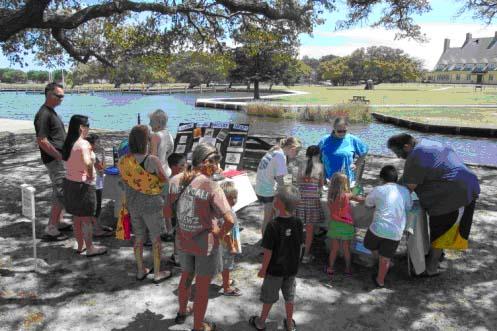 On April 27, the NC Wildlife Resources Commission's Outer Banks Center for Wildlife Education offered its first "Outdoor Day."
N.E.S.T. provided one of the many education tables and offered a craft project making a turtle from a paper plate. Close to 100 turtles are now wandering the East Coast. Thanks to the OBCWE for providing us this opportunity. Look forward to next year!
A big hand for our team including Marilyn Seal, Education Committee Chair; Jill Clark, Karen Gregory, Gin O'Neill, Jackie Orsulak, Chris Pruitt, Jonny & Barbara Springfield, Linda Turowski, and Joyce Warner, plus a special thanks to Stephanie Westheiden for added photography.