A recent donation made in memory of Addison Hutchison, a vibrant, funny, hard-working and kind hearted teenager, has helped N.E.S.T. expand our education curriculum program. N.E.S.T. is very grateful for the donation and extends our sincere sympathies.
N.E.S.T.'s Sea Turtle Curriculum program is now being implemented in four of the five Dare County Elementary schools:  Kitty Hawk Elementary School, Nags Head Elementary School, Cape Hatteras Elementary School (CHES) and First Flight Elementary School this year. The program includes providing curricula, training, books and a trip to the Sea Turtle Assistance and Rehabilitation Center. Our goal is to complete the 5 elementary schools next year by adding Manteo Elementary School (this has not been announced to them yet).
Below is wonderful piece from the CHES Newsletter showing students learning about turtles and demonstrates the importance of teaching Outer Banks children about sea turtles and nurturing their joy and desire to protect them. Sea turtles are prevalent on Hatteras Island and nest and lay eggs right in the "backyards" of CHES students.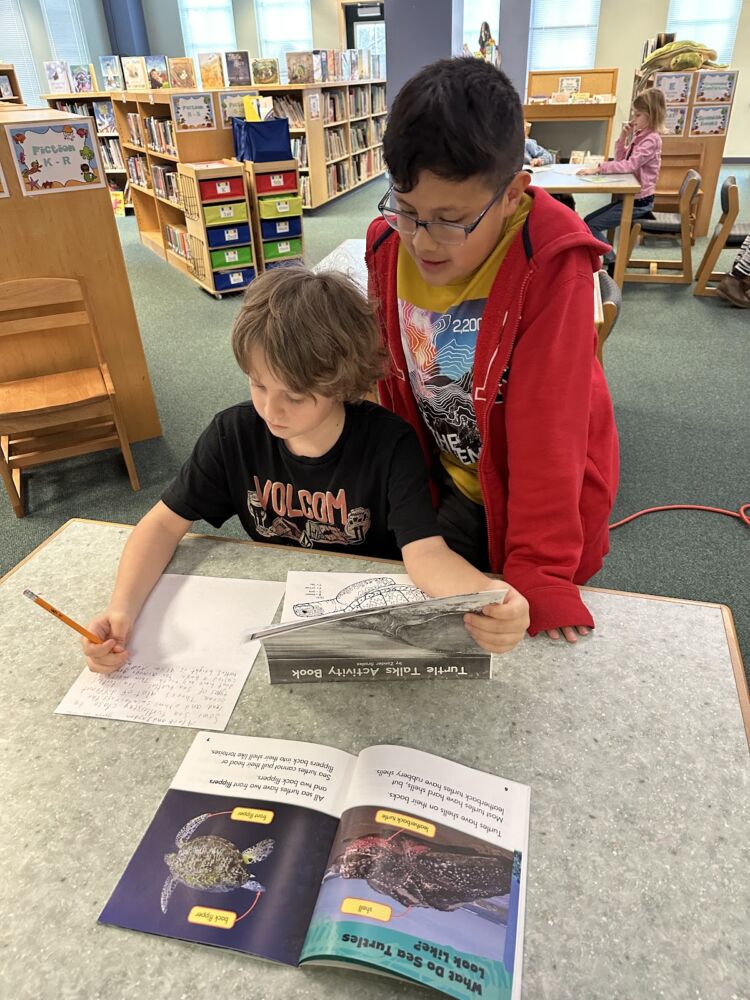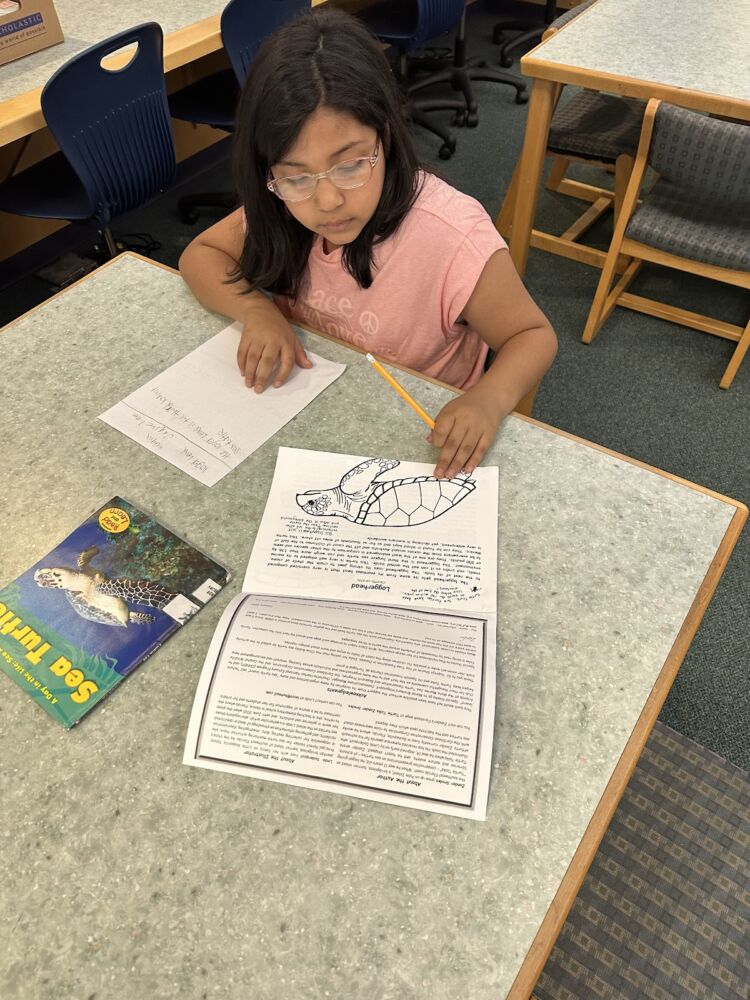 From: CHES Newsletter
During Library visits this month, students have had the opportunity to work on extension activities in connection with our One Book/One School title, Nim's Island. Students in all grade levels have had fun exploring "Nim"-themed makerspace STEM stations, participating in guided drawings of sea turtles, writing about our favorite sea turtle species and more! Pictured are several 3rd graders beginning their sea turtle research project with books donated by N.E.S.T.