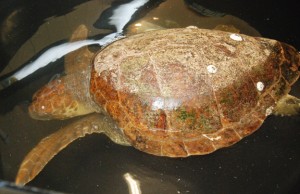 CC-LLB-12-10-09-01   Loggerhead  154 lb
Exciting news! After turning his beautiful beak up at dead fish since Wed.,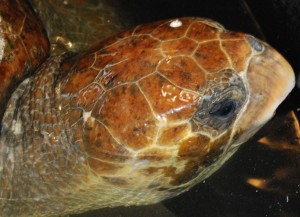 this macho guy "scarfed down" 1900 gm of sardines off the bottom of the tank this morning. We're not sure what N.E.S.T. volunteer George Pruitt whispered into his ear, but it worked! Great work George! Let's see how the big guy treats me tomorrow. Hoping he's not gender-sensitive.