One person can make a difference and everyone should try." John F. Kennedy
It all started with one woman who made it her mission to ensure that endangered sea turtles received appropriate care. In so doing, she enlisted the help of the entire community, creating a dynamic organization that has grown to several hundred volunteers from more than 8 states with many local  government and business supporters. And, a reputation all up and down the East Coast. 
Millie lived in Reidsville, NC, and attended beauty school. She worked in salons and as a flight reservationist which gave her the opportunity to travel. She volunteered at a shelter for battered women. And, she visited the Outer Banks often— alone or with friends and family.
After her daughter Kelly went to college, Millie moved here for good in 1989. She shared her home with a nephew and many friends. She loved live music and the folks who made it. Sunday dinner at her home was a ritual for her circle of friends. After working in several other shops, she opened her own, Encore by the Shore, on Beach Road. She was known to her friends as an animal lover, taking care of feral cats at the shop, helping friends with injured animals, and adopting shelter dogs.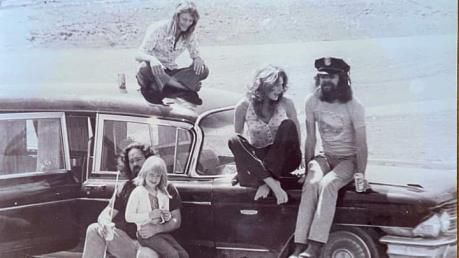 One day in 1994, a young woman came in for a haircut. She told Millie about the work she and her boyfriend did with sea turtles…how they were permitted by the North Carolina Wildlife Resources Commission (NCWRC), how they watched nests for hatches, and tried to rehab injured turtles at home. Millie said she would like to help and dived right in. That very night she was assigned to check a nest in Kill Devil Hills. Alone on the beach, she witnessed her first boil. Millie was hooked! She brought along some friends and soon there was a "turtle team" operating on the beach.
When the group's organizers moved away, Millie took the required training to receive her own Endangered Species Permit from the NCWRC to serve as coordinator of turtle response from South Nags Head to the Virginia line. The group sought cooperation from local governments, obtaining permission for early morning ATV runs to locate and protect nesting sites and for overnight stays on the beach to monitor for hatchings. A 24-hour telephone hotline was established. They were becoming organized!
One night while waiting for a nest to hatch, there was discussion about formalizing the organization so that it could raise funds to support sea turtle care. About 2 AM, a sleepy volunteer sat bolt upright and said, "N.E.S.T., Network for Endangered Sea Turtles. " Among
the organizing volunteers were a Kill Devil Hills financial advisor, members of the Nature Conservancy, a veterinarian, a local bank president, and others with special skills. In 1996, N.E.S.T. was incorporated under North Carolina law and was granted 501c(3) non-profit status by the IRS with Millie, the NCWRC permit holder, as its first president.
Then along came Caroline, a stranded 238 lb. female loggerhead found by Corolla Fire and Rescue. In fact, they gave her CPR. Caroline was temporarily kept in Millie's living room in a soft spa donated by East Coast Soft Spas. With no local rehabilitation option, Millie called Sea World and they agreed to treat the turtle, sending Millie on an 800 mile trip south. The Sea World Curator brought her back the next summer for release.
Rehabilitation efforts started at the grassroots level. She traveled to Topsail Beach to learn about turtle care at the Karen Beasley turtle hospital. She trained volunteers to "host" turtles in kiddie pools and bathtubs in their homes. They were taught basic treatment techniques for cold stunning, carapace cleaning, and force feeding, to name a few. The Roanoke Island Animal Clinic assisted with x-rays and medical exams. The Coast Guard helped get the turtles back into the ocean.
It quickly became evident that a proper rehabilitation facility was needed. Open-air space was provided behind the North Carolina Aquarium on Roanoke Island for three holding tanks, one for making salt water and two for holding turtles. With no roof at first, they worked in all kinds of weather cleaning tanks, feeding, and treating wounds. Improvements included a covering tarp and space heaters. Finally, permission was granted for a permanent facility in its place. Millie again reached out to the community, obtaining a grant from the Outer Banks Community Foundation to build it. The grant, coupled with the generous cooperation of a local builder, plus some volunteer muscle, produced a building with 2 large and 3 smaller tanks, indoor plumbing, heat, and sanitary treatment conditions. The building was donated to the Aquarium, with volunteer staffing provided by N.E.S.T.
Over the course of the next 15 years, more volunteers were enlisted; Millie continued working with local governments through storms, beach nourishment projects, and other beachfront changes, serving as the voice of the turtles. She explained how important the consistency of the sand was for nesting. Inland sand is not an acceptable replacement for beach sand. She visited with Rotary and other local organizations sharing information about turtles. Education programs were developed for schools and local events. The NC Wildlife Resources Commission helped organize volunteer training.
Millie "retired" as permit holder/President in 2010 after serving as "nest mother" for our first and so far only leatherback nest. It was an exciting time. She continued to be an active member, sharing her stories and her knowledge along the way.
A friend/volunteer described her this way:
     Amelia (Millie) Overman, our beloved friend and mentor. 
     Whose goodness and passion shown through in everything she did.
     A true pioneer who devoted most of her life to the future of her beloved turtles.
     She had a zest for life that was contagious to all of us whose lives she touched.
     A remarkable woman whose knowledge that was passed on to us will be passed on to others.
She will be greatly missed by many.